Clem Burke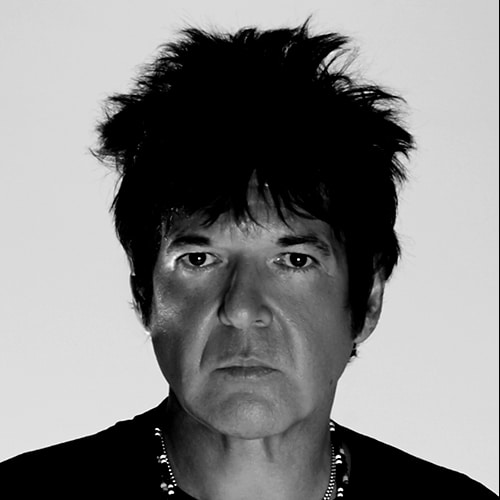 Clem Burke is a world-renowned drummer, Grammy award winner, member of the Rock and Roll Hall of Fame, and most recently the recipient of an Honorary Doctorate of Music by the University of Gloucestershire for his groundbreaking involvement in the Clem Burke Drumming Project.
Clem first started playing the drums at age 14 in the School orchestra and is quoted as saying he got 'chucked out' for playing the drums too loud! Throughout his remaining teenage years he found himself playing in High School bands and developing a style of play that would become his trademark as a world class musician.
In the mid-1970's Clem answered an ad in the New York newspaper Village Voice where a band was seeking a 'Freak energy' rock drummer. The band in question was Blondie and fronted by the iconic lead singer Debbie Harry. The band played the fabled New York downtown circuit of CBGB's, Max's Kansas City and Mother's, amassing a major following before recording their first album Blondie in 1976 for the Private Stock label. Its release was was well received and the band toured in support of Television and then for Iggy Pop and David Bowie in 1977. Blondie emerged as the great pop icons of New York's celebrated late '70s new wave punk scene and achieved commercial success in the late 1970's and early 1980's with number 1 hit singles "Atomic", "Heart of Glass", "Sunday Girl", "Call Me", "Rapture", and "The Tide is High".
During periods of inactivity with Blondie during the 1980s and 1990s, Clem played with a number of well respected artists and bands, including: Bob Dylan, Pete Townshend, Iggy Pop, The Ramones, Chequered Past, The Romantics, and Joan Jett. Perhaps the most notable collaboration was with Annie Lennox and Dave Stewart (Eurythmics) who he helped record the Grammy-winning hit "Missionary Man". Clem also appeared as part of the Eurythmics at the 'Free Nelson Mandela' concert in 1988, playing to a live audience of 80,000 people. In 1998, Clem was instrumental in Blondie reforming and recording a new album, which contained the number 1 hit single "Maria". Over recent years Clem has been able to combine working with Blondie and other artists including Nancy Sinatra, Kathy Valentine, Miss Derringer, Slinky Vagabond, Magic Christian, and Hugh Cornwell of the Stranglers. In 2006, along with the other original members of Blondie, Clem was inducted into the prestigious Rock and Roll Hall of Fame, with Blondie already having sold over 42 million records. This year, Blondie released their latest album, Ghosts of Download, which was preceded in 2011 by Panic of Girls. They are currently touring to sell-out audiences worldwide.
Between Blondie tours, Clem has been recording and touring with his other musical collaborations, the Split Squad and the Empty Hearts. Both have albums out now and the Empty Hearts are on tour now.
A presale is going on now at PledgeMusic to fund the debut CD and offer unique memorabilia from Clem and his collaborators in the supergroup The International Swingers.